How to clean a toilet tank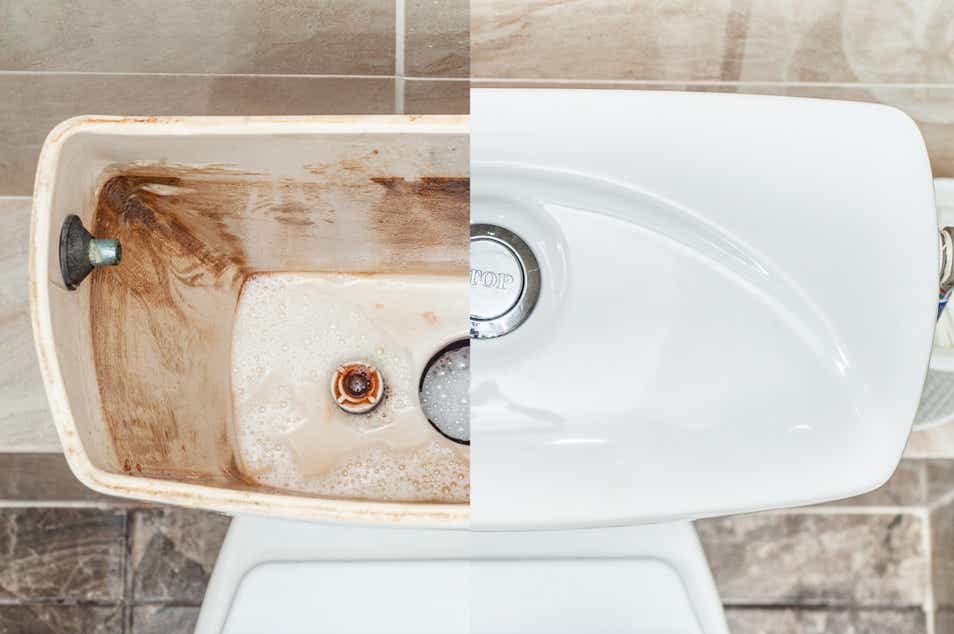 Your toilet tank is often a forgotten area of the bathroom but that doesn't make it any less important. While it may not be the first thing to cross your mind when starting to clean your bathroom, cleaning your toilet tank is important to the overall maintenance of your toilet.
Under the lid, the cistern can be a haven for germs, bacteria and stains, which can infect the rest of your toilet and affect its ability to work effectively.
Arm yourself with Harpic Flushmatic to tackle and eliminate stains and odours. This toilet tank block does the heavy lifting for you and is super easy to use.
For a powerful and continuous clean, simply add a Harpic Flushmatic block to the inside of the tank. It works hard to prevent scaling in your toilet cistern and stops stubborn stains from building up. Just follow the steps below:
Remove block from blister but do not remove the coating
Drop Harpic Flushmatic block into the tank, away from the water inlet
Wait 10 minutes before the first flush to activate
Replace the Harpic Flushmatic with a new block when the blue colour disappears from your water
Harpic Flushmatic is suitable for both Western and Indian toilets. Use it to keep your tank clean with every flush, so you can take the hassle out of deep-cleans and repairs in the future.
We're here to guide you
Harpic can help you find solutions to all your toilet problems and questions…