Our Clean & Care system
Toilets and bathrooms play an important part in the sanitation of your household, keeping you and your family healthy.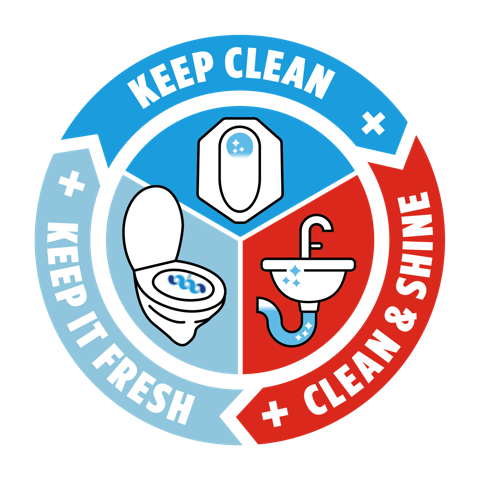 Whether you're cleaning your toilet for the first time, embarking on a regular routine, dealing with limescale or mould, or giving your surroundings a deep clean, Harpic has got everything to get your spaces sparkling and keep you and your family safe and well. Think of us as the Clean & Care system designed for every type of hygienic cleaning challenge you face.
Our Harpic Clean and Care system comprises everything you need to give your toilet and bathroom a complete and powerful clean and keep it that way.
From thick liquid toilet cleaners to freshening toilet blocks through to tough stain removal and bathroom surface cleaning, that includes tiles, baths, shower panels, ceramic surfaces, stainless steel and granite, we've got what you need for a comprehensive clean.
Our range of complimentary products (Toilet, Bathroom & Drain Cleaners) are designed to keep your toilets and bathroom completely fresh and hygienically clean.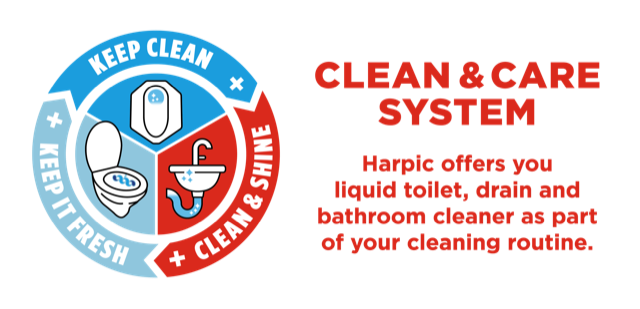 Ready to get started? By incorporating a toilet cleaning routine into your bathroom chores, you'll help eliminate the germs, bacteria, and viruses that linger in and around your toilet, which, if not properly disinfected, can cause other issues, such as illnesses and the build-up of stubborn stains.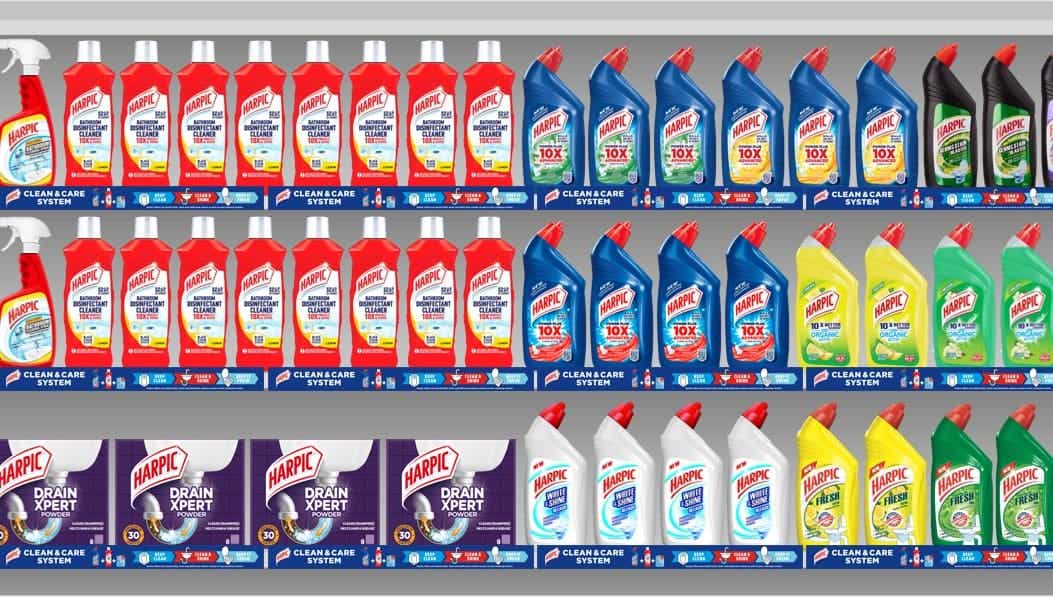 Set your own Clean & Care system and find out for yourself why Harpic is the clean that makes a difference.
Find the perfect product for you
Harpic can help find solutions to all your toilet & bathroom questions or problems…

Keeping your toilet hygienically clean is just as important as using one. By incorporating a well-prepared toilet cleaning routine, you can help keep you and your family safe and well.

A thorough and regular cleaning routine is the best way to keep every area of your bathroom fresh and hygienic. You'll find it makes it easier to maintain in the long run and also makes your bathroom feel more inviting.
Show 1 of 3