How to clean bathroom surfaces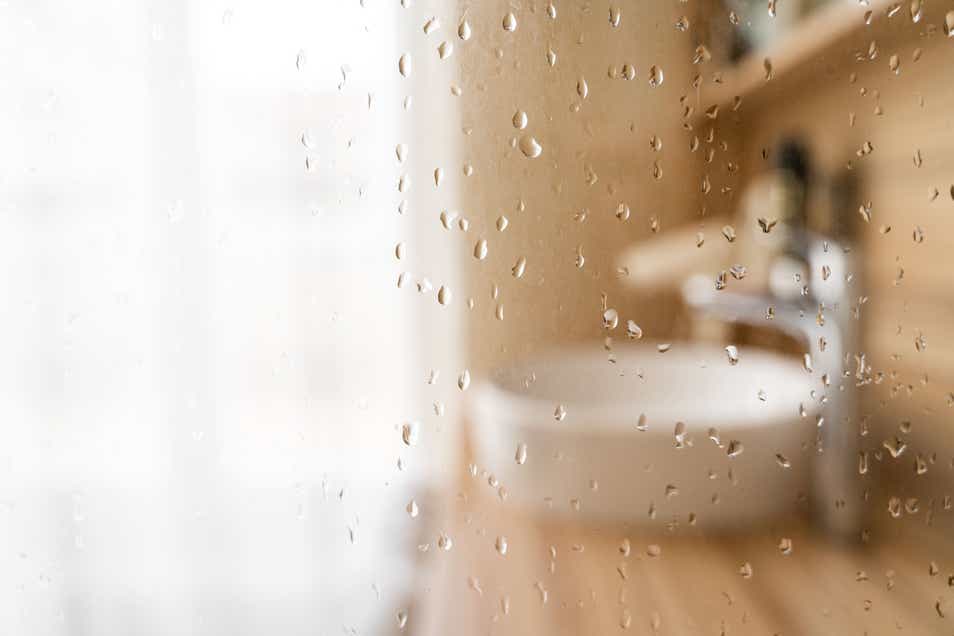 The order in which you clean specific areas of your bathroom does matter. That's right – from the faucets to the floors, there really is an art to learning how to clean bathroom surfaces fast and effectively! Before you start learning the art of cleaning your bathroom, there are a few bits of equipment and products you need. Make sure you have the following to get your bathroom looking clean and smelling fresh:
A sweeping brush/vacuum
A mop (and bucket)
A sponge
STEP ONE: LEARNING HOW TO REMOVE BATHROOM STAINS
Now that you have all the tools and equipment you need, it's time to learn the best way to clean your bathroom.
Open any windows and doors to ensure the bathroom is well ventilated before you begin cleaning.
Remove all items such as soaps, sponges and small storage boxes so that you can gain easy access to every area in your bathroom.
STEP TWO: CLEANING THE BATHTUB, SHOWER AND TILES
First thing's first, you need to clean the bathroom tiles and shower. Completing your clean in the below order will help to avoid having to repeat steps due to drips and splashes.
Using Harpic Bathroom Cleaner and a sponge, begin by scrubbing your wall tiles. By starting with the tiles, you can later catch the water that drips into your shower or bathtub.
Next, rinse the scouring sponge and squeeze a small amount of Harpic Bathroom Cleaner into the tub to clean away the residue from the walls.
STEP THREE: HOW TO CLEAN A WESTERN TOILET
All types of toilets need regular cleaning, but different types of toilets can require different techniques. A Western toilet has a toilet tank attached directly to the toilet bowl, which holds and then removes any human waste with a flush of the water tank. Attached to the bowl is the toilet seat and the lid.
To clean a western toilet, we recommend using a strong strong disinfectant, such as Harpic Power Plus, as follows:
Take a bottle of Harpic Power Plus. Press the sides of the cap (marked as 1) and twist counter-clockwise (marked as 2) to open.
Position the nozzle directly under the rim of the toilet bowl and pour all around the bowl, while squeezing the bottle to dispense the liquid evenly.
Let the liquid spread from rim to U-bend and leave for 20 minutes.
Brush the toilet lightly and flush. In addition to this, we recommend using a cistern block such as Harpic Flushmatic to clean the toilet bowl with every flush. To use Harpic Flushmatic:
Remove block from blister but do not remove the coating
Drop Harpic Flushmatic block into the tank, away from the water inlet
Wait 10 minutes before the first flush to activate
Replace the Harpic Flushmatic with a new block when the blue colour disappears from your water
STEP FOUR: CLEANING THE FLOOR
Lastly, your bathroom floor will need a good mop. With all the hair and dust that it attracts daily, it's essential that you get into all the nooks and crannies!
No matter what flooring you have, use a brush or vacuum to remove any surface dust on your floor.
Once the surface dust has been removed, use a mop and a solution of the versatile Harpic Bathroom Cleaner mixed with some warm water to clean any stubborn stains from your floor surface. Harpic Bathroom Cleaner can be used on almost all bathroom surfaces.
Start at the back of the bathroom and work your way towards the door to make sure you're not standing on the areas you have previously cleaned!
Please note: Do not use Harpic Bathroom Cleaner on aluminum, brass and copper. Always do a spot check on a small, hidden area before using."
We're here to guide you
Harpic can help you find solutions to all your toilet problems and questions...