Keeping you protected
on-the-go
Introducing Harpic Toilet & Bathroom Sanitizer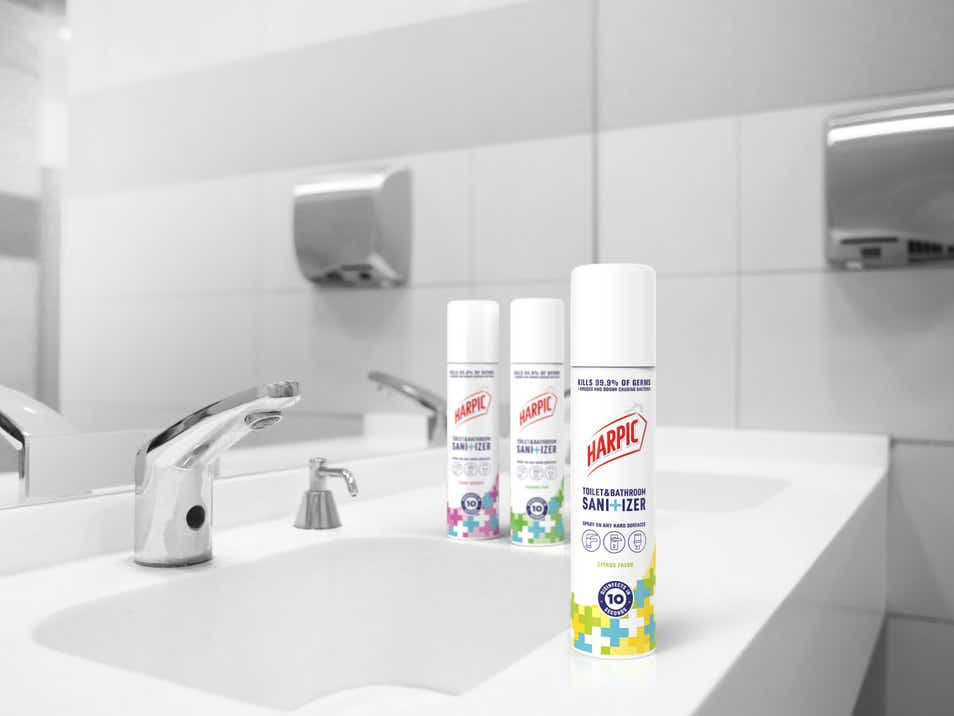 Harpic is the clean that makes a difference. We provide the toilet, bathroom and drain cleaners you trust - now we have a product that can keep you protected while on the go.
When the pandemic hit, we wanted to find ways to help you better protect yourselves when you had to leave your home and use public spaces. You told us that public toilets were a particular worry. So, we went away and created a sanitizing product to keep you protected while on the go.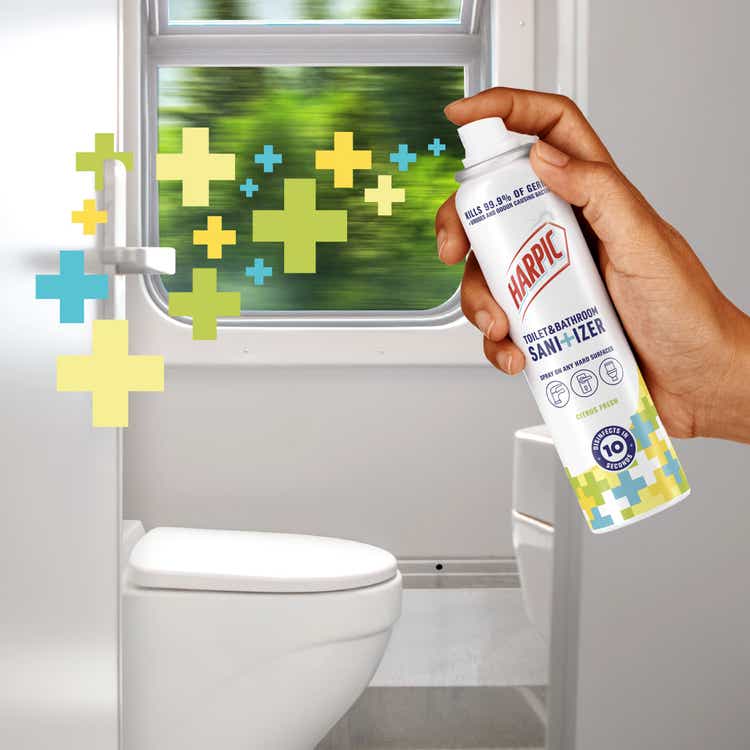 After all, public toilets pose a significant germ concern with a risk of personal discomfort and disease. For example, did you know that a single train toilet can be used daily by 100 people or that the average toilet cubicle only gets cleaned every two hours?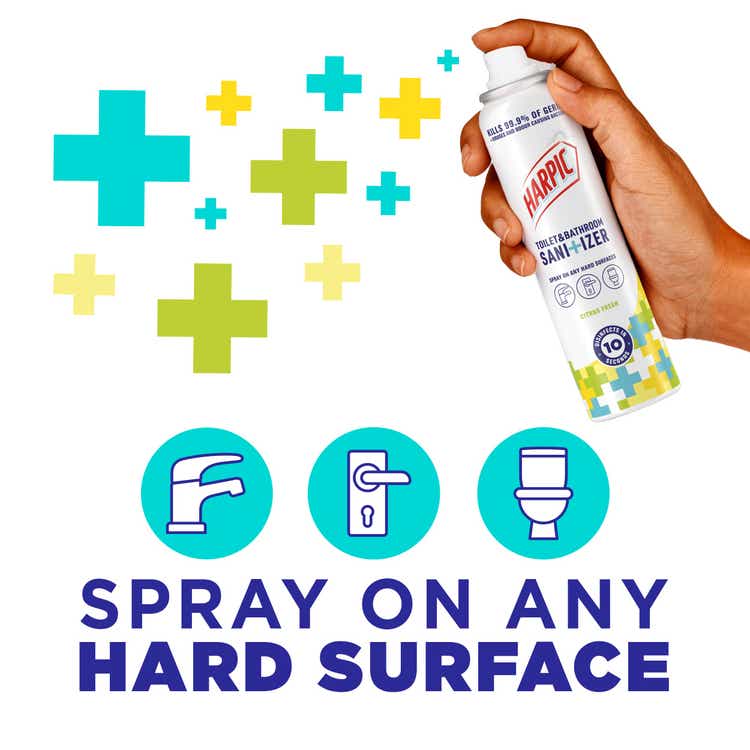 Now you can travel safely and disinfect on the go with Harpic Toilet & Bathroom Sanitizer Spray. With all the power and protection of Harpic in a small can, this high-performance sanitizer spray kills 99.9% of Bacteria (including odour causing bacteria) & viruses and disinfects all hard surfaces within just 10 seconds. Simply spray on toilet seats, taps or door handles to keep protected wherever you are.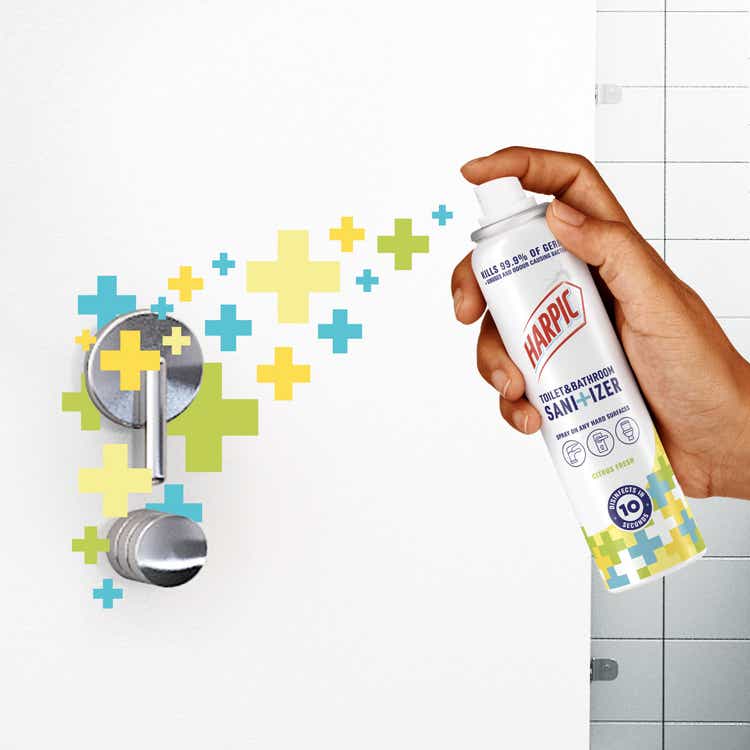 Harpic can help provide all the tools for a hygienically clean and fresh feeling both in and out of the home for you and your family.
You want to learn more about us?
Harpic can help find solutions to all your toilet & bathroom questions or problems…

Keeping your toilet hygienically clean is just as important as using one. By incorporating a well-prepared toilet cleaning routine, you can help keep you and your family safe and well.

A thorough and regular cleaning routine is the best way to keep every area of your bathroom fresh and hygienic. You'll find it makes it easier to maintain in the long run and also makes your bathroom feel more inviting.
Show 1 of 3