How to get rid of a water ring stains in your toilet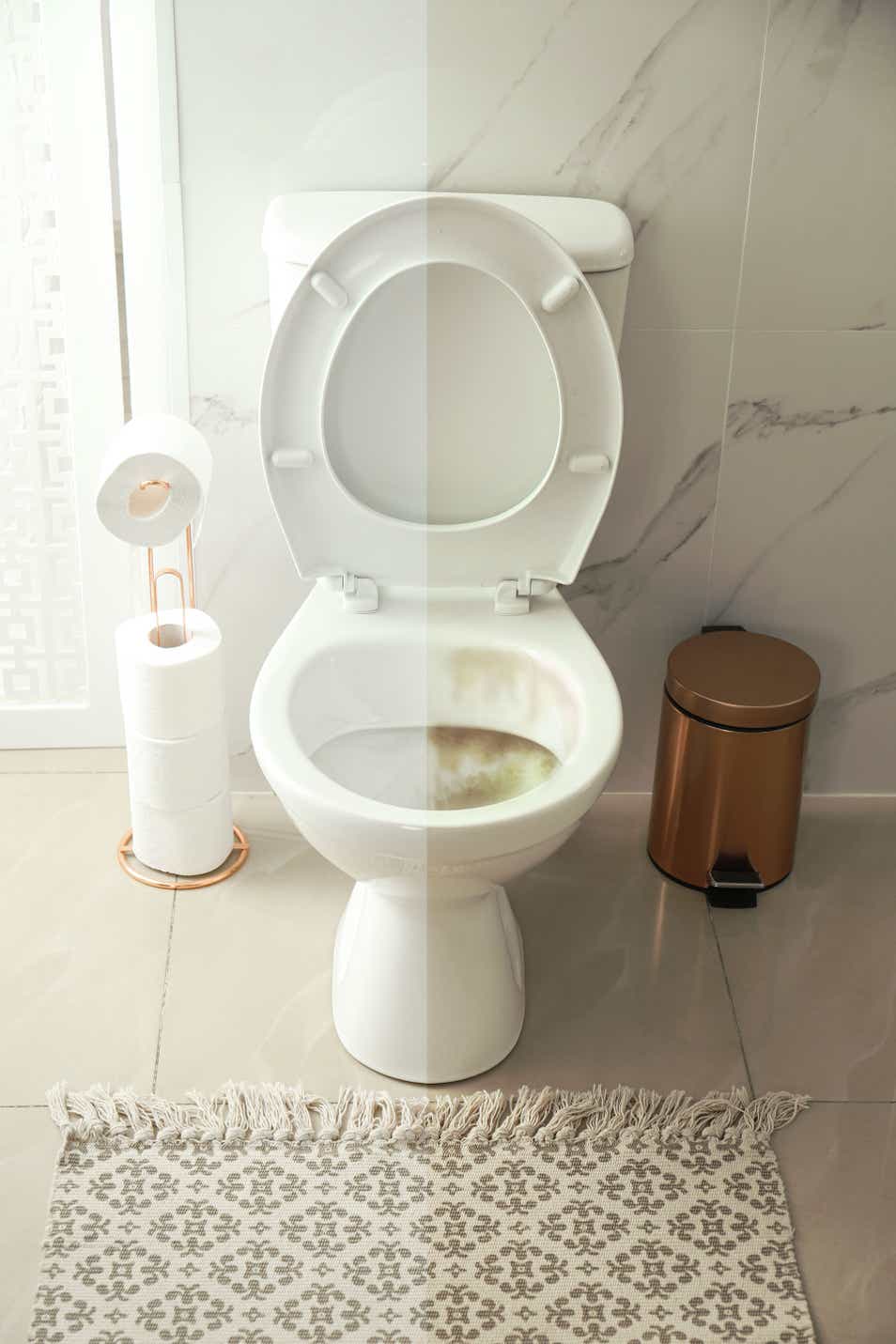 Your toilet sees a lot of use from day-to-day and over time, you might notice an unsightly – and often difficult to remove – water ring in the toilet bowl. These marks are not reflective of the cleanliness of your toilet. No matter how often you clean your toilet, this ugly brown ring in the toilet can often develop as a result of hard water conditions in your area or water sitting in the toilet for prolonged periods of time. An orange ring is simply a build- up of mineral deposits. Fortunately, Harpic Germ and Stain Blaster has been created specifically for this purpose.
To get started, you'll need:
A toilet brush
Harpic Germ and Stain Blaster
And then simply follow the steps below:
Press the sides of the cap on your Harpic Germ and Stain Blaster and twist counter-clockwise to open.
Pour the liquid around the toilet bowl and directly onto the water ring stain for a full, deep clean.
Allow the liquid to spread and leave for 20 minutes.
Scrub the stain with the toilet brush and flush.
Unfortunately, there's nothing you can do to prevent hardwater stains from occurring in your toilet, so keeping toilet rings at bay is an ongoing effort. But the earlier you attack, the easier it will be to remove any unwanted marks. If you follow the method outlined above regularly, you'll keep your toilet looking and smelling fresh.
For ongoing cleaning, pop a Harpic Hygienic into your toilet bowl and leave it to work its magic in the background. All you have to do is clip the block securely onto the rim of your toilet, where the water flows. You'll find it works discreetly to maintain a hygienic toilet with every flush. When the product dissolves, simply unclip and dispose of it, and replace with a new one to continue the cleaning process.
We're here to guide you
Harpic can help you find solutions to all your toilet problems and questions…