How to clean Indian toilet stains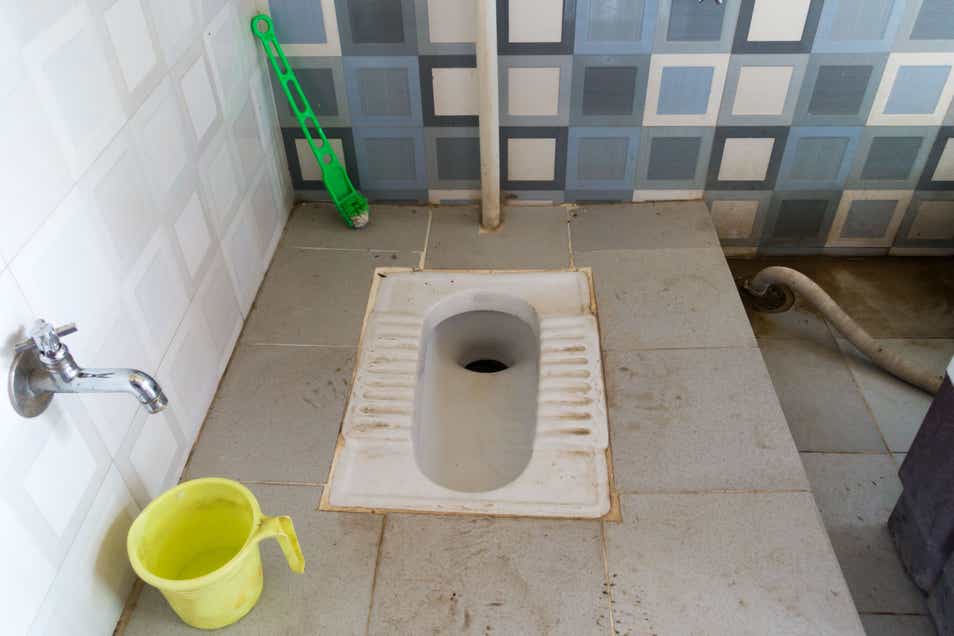 When you're considering how to clean an Indian toilet, the method is just as important as the product you use. Having both will make it easy to remove toilet stains and even easier to incorporate into a regular bathroom cleaning routine.
Ensure the room is well ventilated, and then take a bottle of Harpic Power Plus and press sides of cap (marked as 1) and twist counter-clockwise (marked as 2) to open. Pour the product all over the porcelain part of the toilet.
Leave the product to sit for 20 minutes.
Start outwards and work your way in, scrub the toilet and foot pads with a brush.
Wash the cleaned area off with clean water.
Harpic Power Plus is suitable for both western and squat toilets.
We're here to guide you
Harpic can help you find solutions to all your toilet problems and questions…