How to clean hard water stains and limescale from a toilet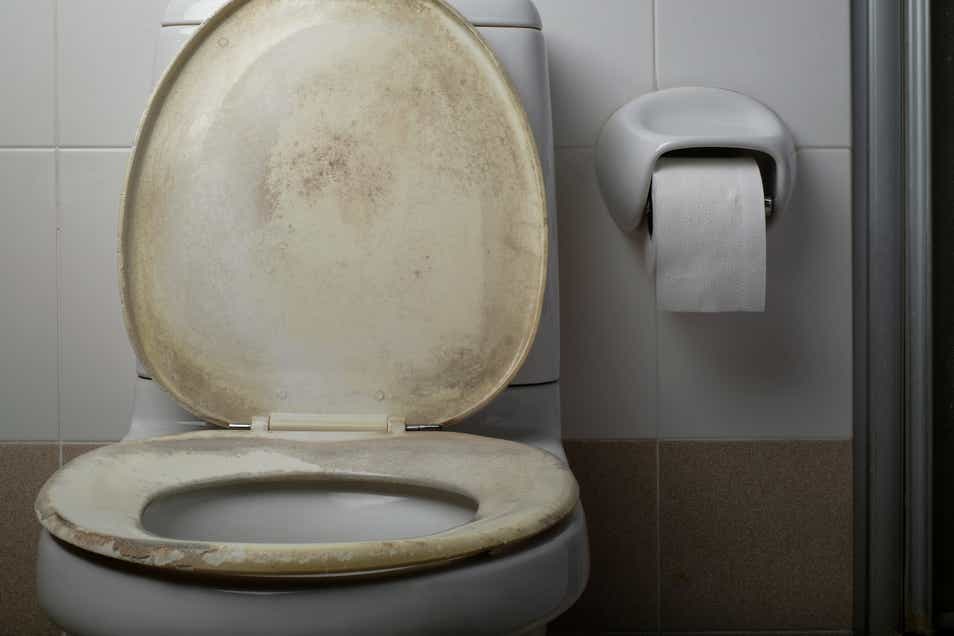 Hard water is water with a high content of minerals including calcium and magnesium, that group together to cause limescale. Unfortunately, even your toilet isn't safe from limescale and the stains can make it look dirty and unhygienic – even if that's not the case. The best way to clean limescale from a toilet is to have a toilet cleaner that can get into those hard to reach places. Harpic Power Plus is perfect for the job as the unique U-shaped bottleneck enables precise application to remove limescale from the toilet rim. It is specially formulated to remove tough stains and odor, kill 99.9% of germs, and keep your toilet smelling fresh.
Just follow these steps below to clean hard water stains and limescale:
Press the sides of the cap on your Harpic Power Plus and twist counter-clockwise to open.
Position the nozzle directly under the rim of the toilet bowl and pour all around the bowl, while squeezing the bottle to dispense the liquid evenly.
Allow the liquid to spread and leave for 20 minutes.
Scrub the stain with the toilet brush and flush.
We're here to guide you
Harpic can help you find solutions to all your toilet problems and questions…