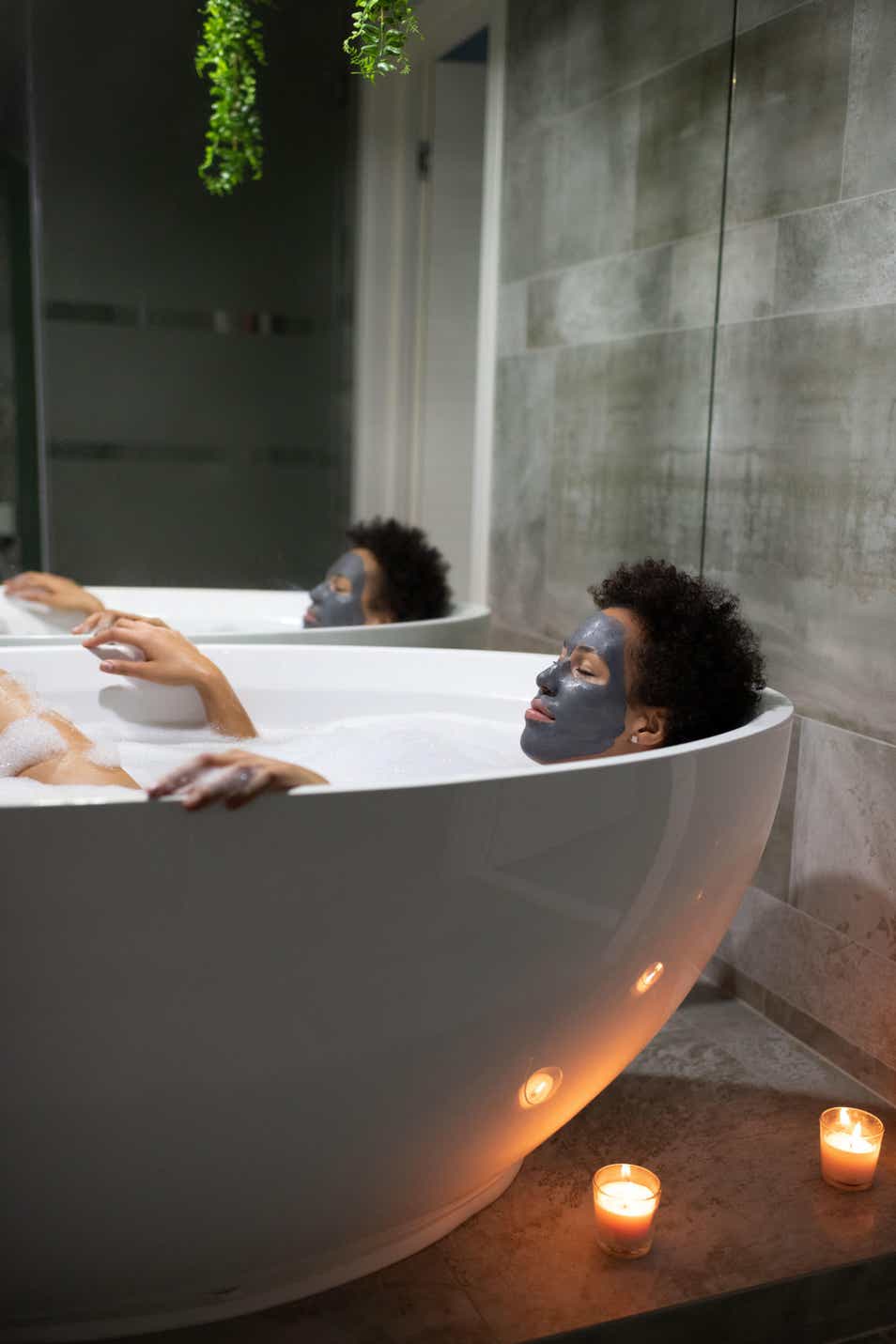 Whether you want to enjoy your bathroom as a calm space to relax or for practical necessities, these bathroom Feng Shui tips will inspire you to create a stylish bathroom haven that will help keep every family member happy and healthy.
Firstly, what is Feng Shui?
Feng Shui is the ancient Chinese art of arranging spaces according to the flow of energy. Today, Feng Shui followers swear by employing it as an interior decorating technique to create a positive home environment. As bathrooms offer family members a calm, private space to relax in it's important that the interior is a peaceful, beautiful environment in which to gather your thoughts.
Tip 1: Keep the lid down and the door closed
The simplest technique on our list is something that every family member can follow. Feng Shui experts believe that positive energy can be sucked away through the toilet bowl and flow out of the door. Keep both closed and the positive energy will stay put. You could go even further by keeping plugs on drains.
Tip 2: Make mirrors work
Mirrors are important in the art of Feng Shui as they help to circulate energy that uplifts the spirit and makes you feel positive. However, point them in the wrong direction and they can intensify negative energy – such as the energy around a smelly toilet. Try to make sure your mirror is positioned above the toilet, not opposite it. You shouldn't be able to see yourself when you're sitting on the toilet.
Tip 3: Plant relaxation
Plants represent the wholesome goodness of nature and will create a purified bathroom space, particularly when placed in front of mirrors where this effect will be multiplied. Bamboo plants are perfect to grow in the bathroom and should be placed on earthy terracotta pots to create a balance against the predominantly water-based environment.
Tip 4: Keep bathrooms light and bright
As bathrooms are for washing off the day's dirt, you should use light décor over dark as it represents a purifying, cleaning effect. Brilliant bright light bathrooms will create a more sanitising sensation.
Tip 5: Keep it tidy, keep it clean
When bathrooms are clean and sparking, it's a pleasure to spend time in them. Rinse them clean after every flush with Harpic Flushmatic and Harpic Hygienic . Also conduct deep cleans every couple of weeks to avoid smelly toilet syndrome from stain and grime build up. Harpic Power Plus will kill 99.9%* of germs and remove stubborn marks.
Whether you're a fervent Feng Shui follower or just want to make your bathroom lovely for your toilet guests, these tips will help create a charming, positive and peaceful environment that's perfect for quick toilet trips or longer bathroom breaks.
We're here to guide you
Harpic can help you find solutions to all your toilet problems and questions...