How to clean stains from your sink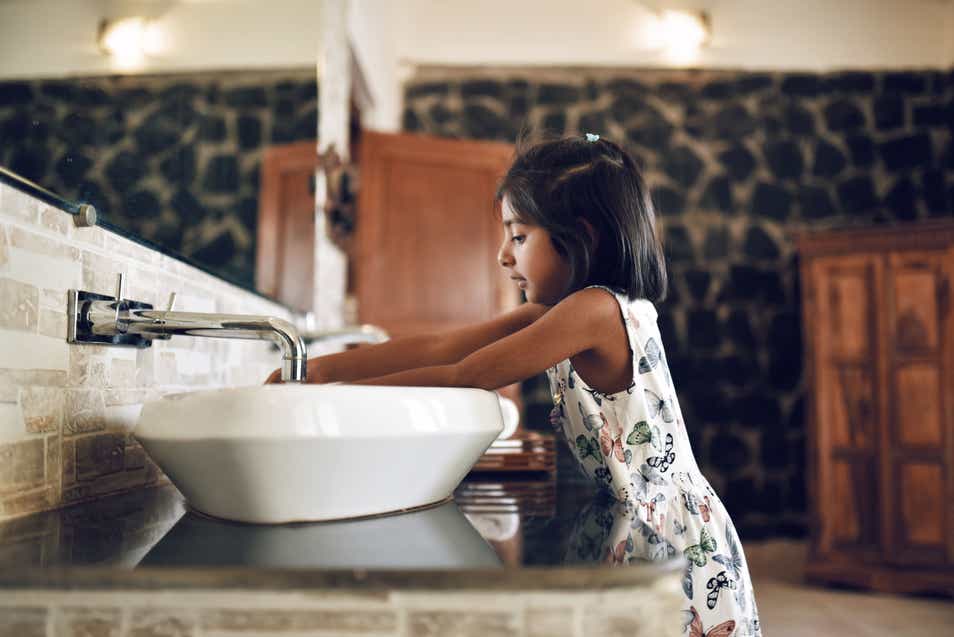 Your sink can be a well-used area in your bathroom so it's easy for grime and dirt to build up and stain. Not only can these stains be unattractive to look at, but the dirt can transfer germs around and be a real pain to remove if you don't clean your wash basin often. To maintain a good level of hygiene, incorporating a thorough cleaning routine can save you time and protect those in your house from any germs that linger in your wash basin. To get started, you'll need:
Rubber gloves
Clean cloth
Old toothbrush
Microfibre cloth
HOW TO CLEAN A CERAMIC SINK 
Ceramic sinks look great and they're easy to clean too as they are more heavy-duty. To clean your sink, you can use Harpic Bathroom Cleaner to remove any unwanted stains, dirt, and germs. Simply follow the instructions to get your sink to shine: 
Make sure the room is well ventilated by opening doors and windows before starting.
Apply Harpic Bathroom Cleaner directly onto the stain and leave for 5 minutes.
Gently scrub the formula into the stain with a sponge.
Wash down with clean water.
If not taken care of, stubborn stains can take over your sink, infecting your taps and the basin waste. Harpic does all the hard work for you, so simply follow the instructions above and get into those hard to reach places, like the plug hole, with an old toothbrush.
With regular maintenance, it can be easy to clean your sink. A quick scrub a few times a week can prevent stubborn stains and long, time consuming cleans in the future, as well as providing a good level of hygiene for you and your family. "
We're here to guide you
Harpic can help you find solutions to all your toilet problems and questions...