How to clean stained shower glass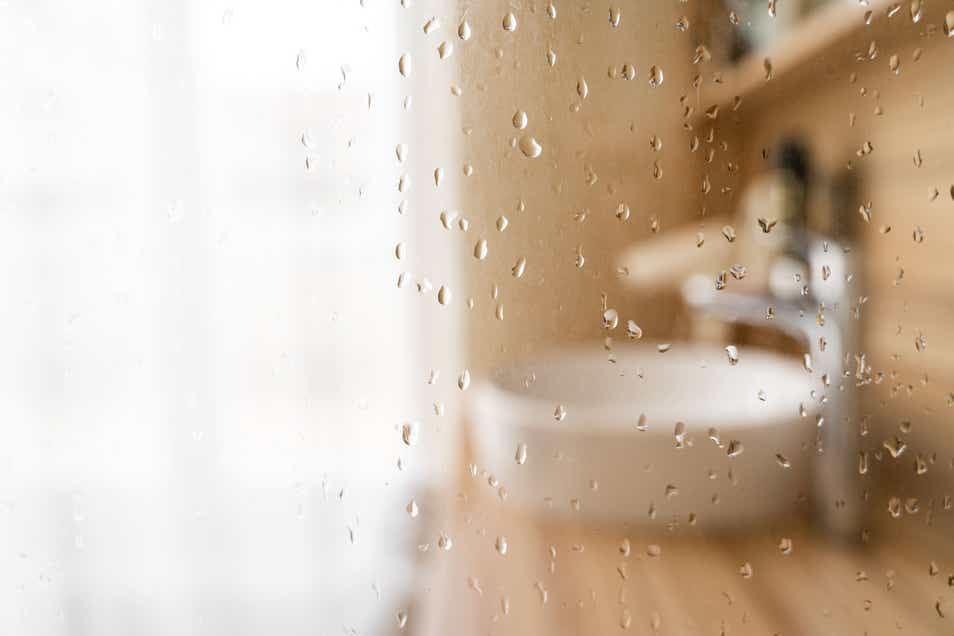 While your shower may be clean, annoying soap or hardwater stains on your shower glass can make it look uncared for.
However, with the right tools, this doesn't have to be the fate of your shower glass. By using Harpic Bathroom Cleaner Spray, you can tackle stubborn stains and leave your shower glass shinier than ever.
Turn the trigger nozzle of the Harpic Bathroom Cleaning Spray to the "ON" position.
Spray the cleaner all over the marked glass and leave to sit for 1 minute.
Gently scrub with a damp cloth.
Rinse off with clean water.
Dry the glass with a clean microfibre cloth to prevent streaks.
Offence is the best defence and the same is true to from your glass shower doors. Invest in a good shower squeegee to use after every shower. By regularly wiping away excess water, you remove the chance of hard water droplets, soap scum or mould of settling down.
Taking 15 seconds to wipe down the shower glass after each shower can save you a lot of time and elbow grease when it comes to the weekly deep clean.
It's a much simpler task to clean a standing shower when you incorporate it into your regular cleaning routine. A quick rinse and wipe down reduces your need for a bigger deep clean while removing unsightly scum and filth. Having the right tools makes all the difference too, and thanks to Harpic, it has never been easier to keep your shower fresh and clean.
If you're looking to clean your bathroom tiles, read our guide for more information on how to clean them properly.
Feel free to also look into our other articles covering what hard water is and how to clean hard water stains.
We're here to guide you
Harpic can help you find solutions to all your toilet problems and questions...