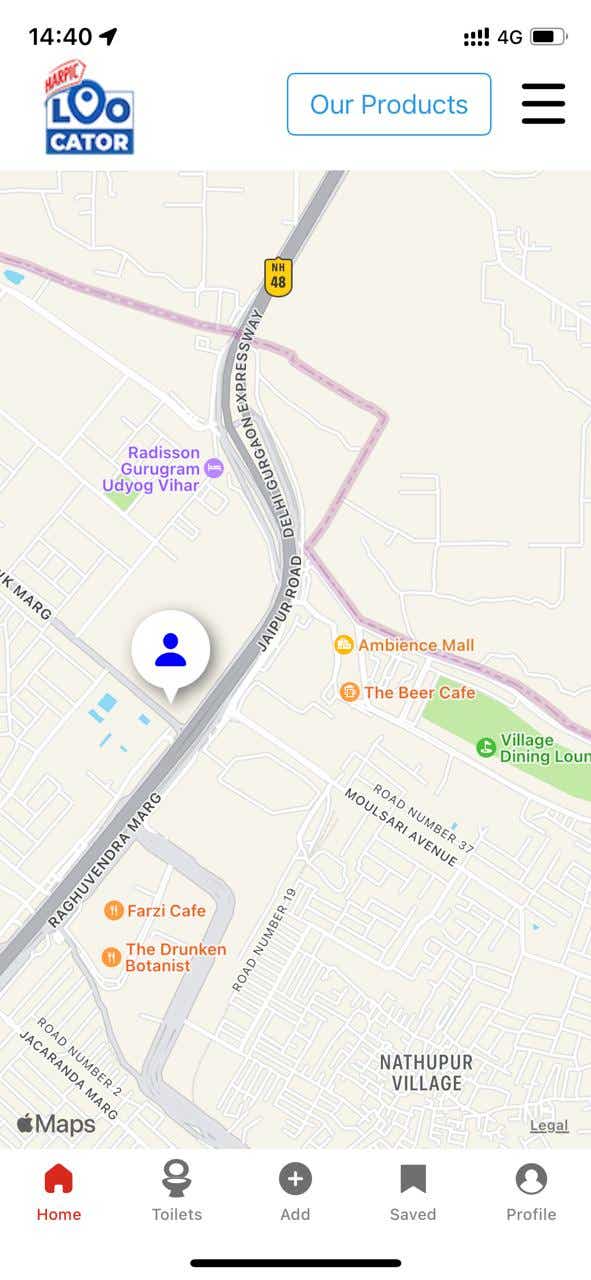 About Harpic Loocator
Women are marching forward in all fronts of life and as we move towards a more gender equal India, access to clean, usable toilets remains a pain point for the women in our country.
Many girls drop out of school, women leave jobs & avoid any form of travel - simply due to the unavailability of clean, safe, and hygienic toilets. Harpic, India's no.1 toilet cleaning brand, believes that access to safe sanitation is a fundamental human right and have always strived for toilet hygiene and sanitation for all.
Harpic has now launched, a first of its kind app: 'Loocator' a crowd-sourced app that helps women find, rate & add toilets near them. With this app, women from all walks of life can find accessibles toilet near them in just a click. This app allows one to search and get directions to nearby toilets from its extensive database. One can also add new, usable toilets to the app and help other struggling women find toilets too. That is not all, you can also rate any toilet and add - if it offers basic amenities, like water, soap, tissue paper, cleanliness, and lighting. Basis these ratings and facilities, women can make an informed choice and can let go the pressure of holding back.
Harpic is certain that this App will help hundreds of women find toilets that are accessible and usable. The app will also allow users to save their preferred toilets in the app so that they can access them later too. So go ahead, download this free app from Android Playstore or Apple App Store and make toilet finding a pressure-free experience!
Toll free no is- 18001027245
Email address is – Consumercare_IN@reckitt.com
The TAT for first response is with 24hrs of receipt through email , the closure time period varies depending on the nature of query/complaint if it needs further coordination with other departments.